Transformation Story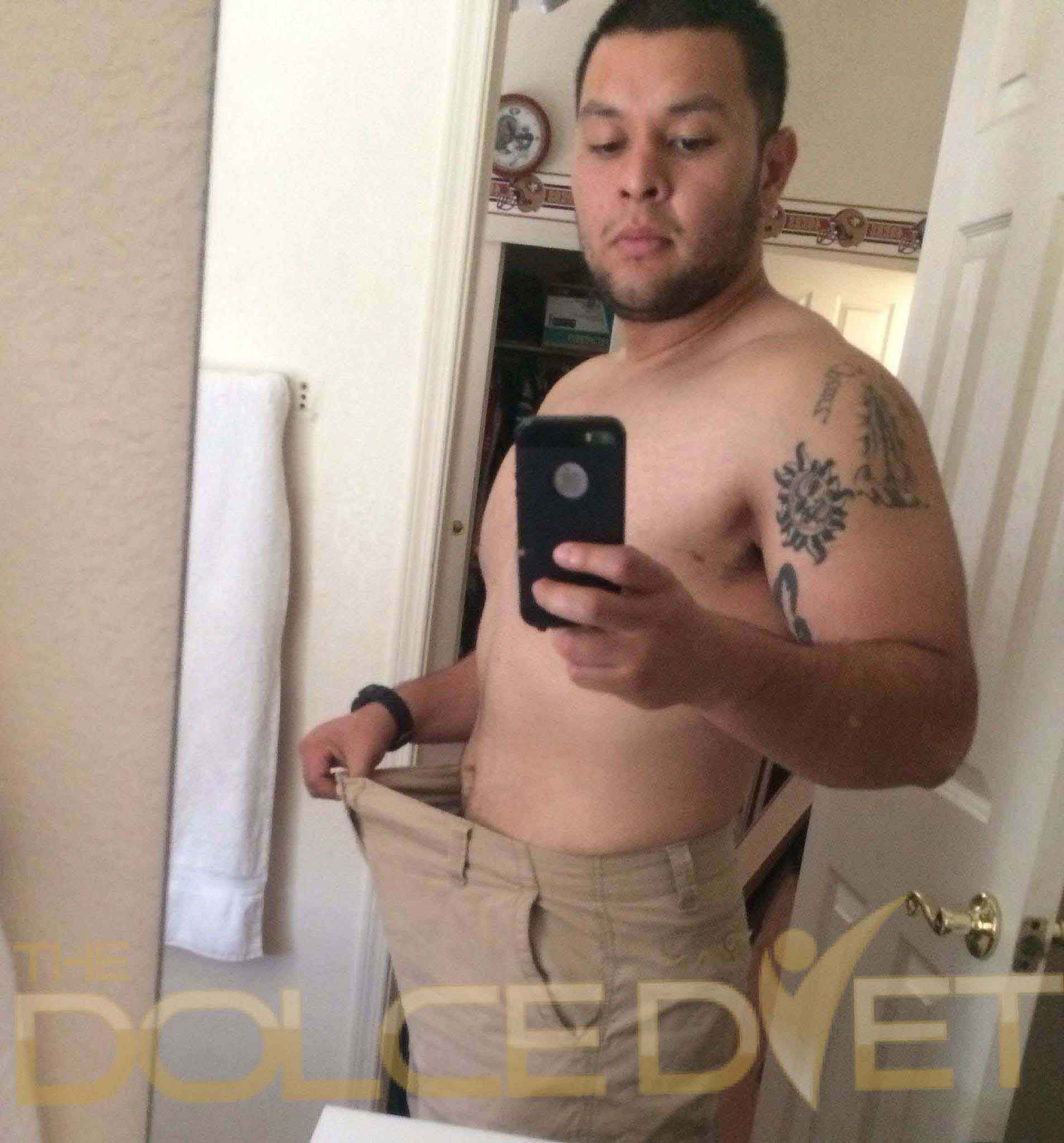 Name: Andy Norzagaray
Age: 27
Starting Weight: 250
Current Weight: 190
Which Dolce Diet book helped you on your journey?
Living Lean
Today I went to the doctor for a wellness check, based on your recommendation of doing so, I've lost 60 lbs. in the last year and my blood work was exemplary. Ten months ago I had a similar check-up and here are the differences in my labs:
Triglycerides went from 240 to 74
HDL Cholesterol went from 41 to 63
LDL Cholesterol went from 120 to 66
Blood pressure went from 160/90 to 129/83
My health is at an all time best. A few years ago, it was at an all time low. I spent six years in the United States Marine Corps. Upon my discharge I had a series of misfortunate events happen in my life that sent me into a dark place in my life filled with self pity and eating lots of "comfort food." I was fat, out of shape and depressed. I began listening to Joey Diaz's "Church of What's Happening Now." Joey Diaz motivated me to quit feeling bad for myself. When you were on his show, you guys helped me make the decision to start The Dolce Diet. A few weeks later I ordered "Living Lean." This was around May 2013.
Once I started living the lifestyle, the weight started dropping really fast. I began jogging a few times a week. I could only run one lap before I had to stop due to the pain throughout my body and the inability to breath.
A few months after that in August I got a gym membership at a commercial gym. I've been grinding it out ever since. This past Sunday, March 23rd, I ran a half-marathon in 151:44; placing 157th out of 900. Two days later I went to the gym and dead lifted 455lbs raw "PR". I plan on competing in a powerlifting meet this summer while still training in distance running in order to help me reach my goal of becoming a strength and conditioning coach. I'm currently attending a junior college full time using my VA benefits. In a year and a half I will be transferring to the Nutrition program at the University of Arizona.
Thank you from the bottom of my heart. You've been a huge inspiration. Keep kicking ass and motivating others to live a healthy lifestyle.
Andy Norzagaray
---