NAME: Christopher Thompson
AGE: 41
DOLCE DIET BOOKS: 3 Weeks to Shredded & Living Lean
My goal was to improve my overall diet and obtain the lean look I had before breaking my hand in a kickboxing match at 145 lbs. I got instant results in 3 days which made me want to complete the three weeks. I went from 169 to 159 in just 8 days, the pic included is my results of 8 days, not bad for a lightweight.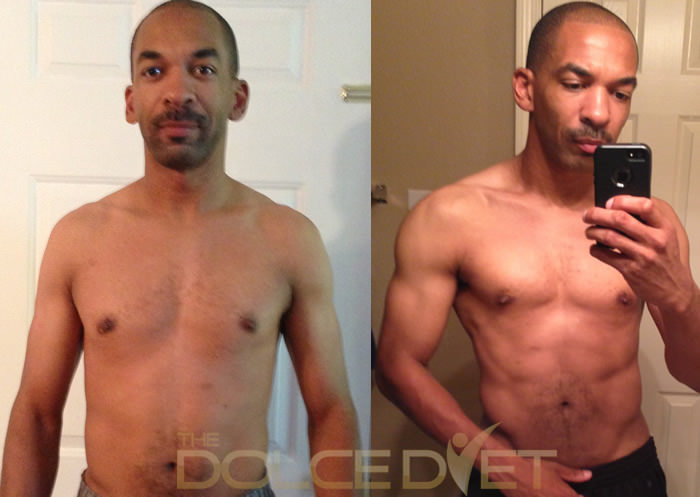 ---