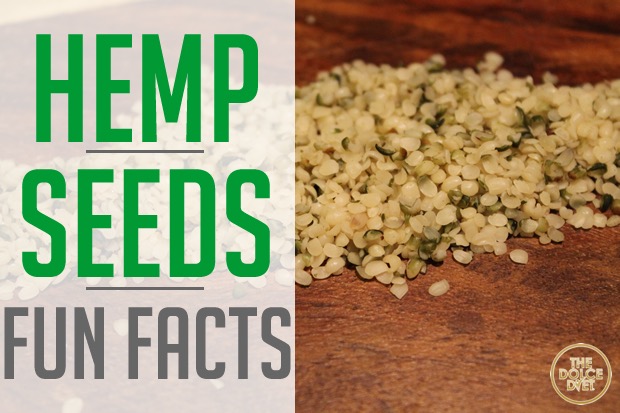 Fun Facts About Hemp Seeds
by Samantha Coogan-Wilkinson, MS, RDN, LD
If you've ever had the famous Dolce Diet Breakfast Bowl, you are no stranger to the power of hemp seeds! Below are some fun facts along with a new recipe to try!
• Comes from the Cannibas plant…..yes, the one you're thinking of, but doesn't contain THC.
• 2 tbsp. = 90 calories
• Considered a high-quality protein with 5 grams per serving
• 2 grams of fiber per serving
• Great source of iron, magnesium, phosphorus, potassium, calcium and vitamin E
• Can be eaten raw, ground or even made into milk and oil
• Nutty flavor that works well in both sweet and savory dishes
• Substitute hemp seeds for pine nuts when making pesto
• Hemp milk can be used in place of cow's milk
• Hemp oil has a low smoke point, so it's best used as a dressing
• Be sure to store in airtight containers in a cool, dark place since they are purchased raw
Pumpkin Hemp Seed Bread
Serves 18
Ingredients
• 1 2/3 cups whole wheat flour
• 1 cup honey or ¾ cup maple syrup
• 1 tsp. baking soda
• 1 tsp. ground cinnamon
• ¾ tsp. salt
• 1/2 tsp. baking powder
• ½ tsp. ground nutmeg
• ¼ tsp. ground cloves
• 2 large eggs
• 1 cup pumpkin puree
• ½ cup hemp oil
• ½ cup water
• ½ cup hemp seeds
•½ cup dried cranberries or raisins, optional
• Grapeseed oil
Directions
1. In large bowl, combine flour, sugar, baking soda, salt, cinnamon, nutmeg, and cloves.
2. In a medium bowl, whisk eggs, honey or maple syrup (depending on what you chose), pumpkin, oil and water.
3. Stir wet ingredients into dry ingredients until just moistened. Fold in hemp seeds and cranberries.
4. Coat 9×5 inch loaf pan with grapeseed oil. Pour batter into pan.
5. Bake at 350 degrees F for 60 minutes or until a toothpick comes out clean from the center.
6. Cool in pan for 10 minutes.
---