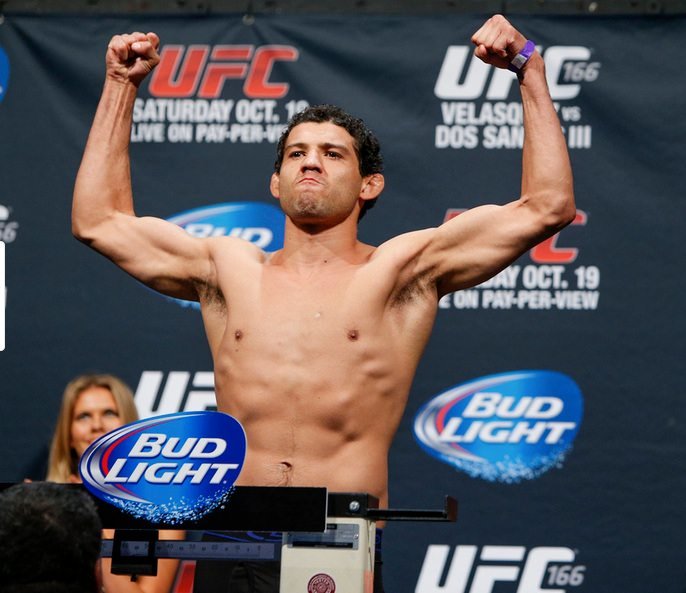 October 18, 2013 – Gilbert Melendez weighed in at 156 lbs. for his UFC 166 fight against Diego Sanchez. Melendez began working with peak performance coach Mike Dolce several weeks before the weigh-ins.
"All is well with my preparation and weight," Melendez stated in his UFC blog. "I'm not fat, but I do have some extra pounds, so I started working with Mike Dolce on my diet. He's teamed up with my wife and now that they've spoken, she has a lot of new recipes and ideas. It'll be the first time I do this type of diet, but I think it's what I need right now. Mike is an expert and this is a new thing I'm learning. I always love when I can be a student of the sport."
UFC 166 takes place in Houston, Texas. For tickets or information on how to watch, click here. 
---
Need to cut weight for a fight weigh-in, reunion, wedding or vacation?
Get the manual that top fighters bet their purses on!
The Dolce Diet: 3 Weeks to Shredded.