We're thrilled to welcome molecular virologist & neuroscientist Dr. Dave Hawkes to The Dolce Diet family of bloggers.  He's smart, funny and he can secretly control your mind with his scientific research. Be sure to ask Dr. Dave your questions in our forum!
---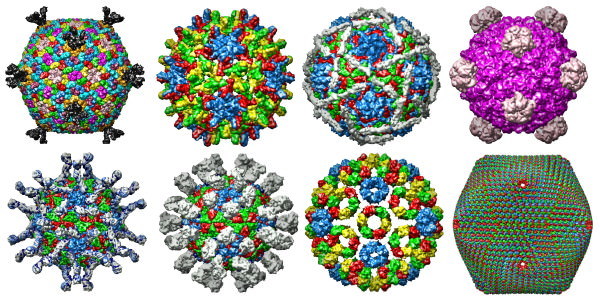 by Dr. Dave Hawkes
As I sat down to write this, my first blog post, I was confused about how to approach it – should I dig straight into some interesting science, should I explain my background and what I research, or should I explain why I am even blogging? Then I thought about it a bit more and realised that I need to include all of that information, so here it goes.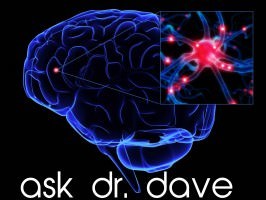 To get it out of the way, my name and title is Dr. David Hawkes BSc (hons), PhD. I have a science degree from the University of Melbourne, Australia where I majored in Genetics. I then did an "honours" year of research in prostate disease. My PhD (from Monash University, Australia) was on the role of cholesterol in HIV (human immunodeficiency virus). In 2009 I shifted fields and began using a specific type of virus, called a viral vector (I will talk a bit more about them later), to investigate the brain and its conditions and diseases.
OK, so that's the business bit of the blog out of the way. Most people just call me Dave, because as Australian's we don't really like using more words/letters than we need to. I have just turned 37 and am very happily married to my wife of over 5 years. We are expecting our first baby in mid November and have recently moved into our first home.
The world fascinates me, whether it be a new type of dual clutch automatic gearbox on a Volkswagen Golf, or how different strategies and player movements are used to win football games. I am really interested in science and how it relates to our health. I became aware of the "debate" in vaccination about 4 years ago and can often be found on twitter (@mrhawkes) answering questions on the risks and benefits of different vaccines, and also on the diseases they protect us against.
Earlier this year I found it frustrating that there were no clear scientific papers answering the most often asked questions about the risks and benefits of the human papillomavirus (HPV) vaccine so I wrote one, and had it published in a peer reviewed scientific journal in June. I realise that most people might not read a scientific paper for a whole variety of reasons so I wrote an article explaining what we found in our paper.
As a scientist I am aware of some of the phenomenal research being carried out which has the potential to change all of our lives, but I don't think that we (scientists) communicate this to the general public very well. I am hoping that this blog will allow me to start a conversation with you. I want future blog posts to be a combination of me bringing you the latest interesting science, and helping to answer some of the reader's questions (and that is where I need your help).
I guess I should finish with what I research. As I said earlier I work with special types of non-disease causing viruses called viral vectors. These viral vectors allow us to examine what cells do in the brain in a way that was never possible before. The first benefit is that it allows us to learn about our own brain – there are about 100 billion (1 000 000 000) neurons (a specific type of brain cell) in our brains and we know less about our own brains than we do about the universe!
The second major benefit is that these viral vectors help us investigate what is happening in the brain when it starts to go wrong – some of the viral vectors we have made in our lab have been used to examine eating and sleeping disorders, anxiety, multiple sclerosis, epilepsy, addiction, and many more!
I want to get people interested in these viral vectors so I am running a crowd funding project called Name the Virus. We are trying to raise $10,000 to design, create and produce four brand new viral vectors. Anyone who donates $20 or more will be able to contribute a name – the most popular name will be used for one of these viral vectors – maybe the "MikeDolce" virus, or perhaps the "Fitness" virus. There are many other rewards and other information about our project on the Name the Virus page or follow us @NametheVirus1 or like us on Facebook. Everyone who donates will be kept informed of how the project is going and hopefully get a personal insight into what being a scientist really means.
Hopefully this blog has given you an idea of who I am, what I do and what I am interested in. I look forward to hearing from you with your questions and topic suggestions.
~Dr. Dave
---
About the "Name The Virus" Project
---
About the Author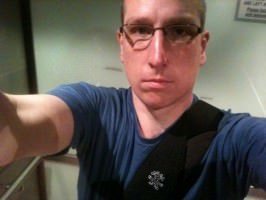 I am a scientist who is passionate about helping people rediscover their love of science. Everyday we make decisions about our health, often with little or no evidence. I hope that I can help provide you with scientific information without the jargon that will help you learn about the most interesting topic in the world – you.