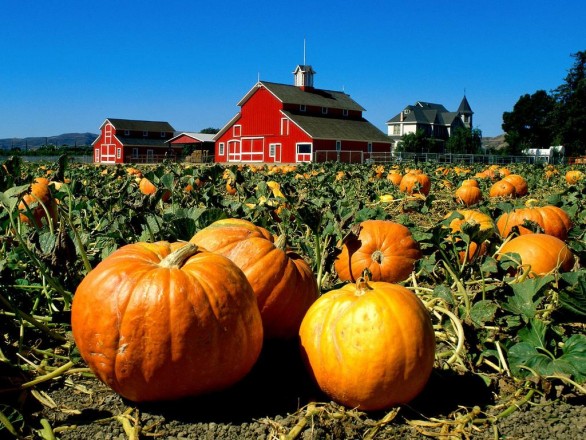 Nutritional Benefits of Pumpkin
Once the leaves start changing color and the weather cools down, we know fall is upon us. And what do most of us associate with fall? Pumpkins! Pumpkins have been a staple of autumn traditions for hundreds of years starting with Halloween, then Thanksgiving and even lingering into Christmas. Yes, this is the time of year for pumpkin-flavored-everything, but there are tons of health benefits to this decadent squash.
Health Benefits of Pumpkin
• Excellent source of vitamin A, beta-carotene, iron and zinc
• Good source of vitamin C, which helps repair the collagen matrix of the skin and connective tissues of the tendons and ligaments
• Contains anti-inflammatory properties due to its monounsaturated fatty acid content
• Pumpkin seeds are excellent sources of protein with 30g in a 100g serving
• Filled with fiber to ease digestion and help lower cholesterol
• Great source of the B vitamins – the B vitamins serve as cofactors and coenzymes for so many metabolic functions in the body, and are essential for macronutrient metabolism
• Ideal source of potassium and magnesium, which helps reduce blood pressure, according to the American Heart Association
• The magnesium content also helps contribute to optimal bone health
• Can help improve sleeping patterns due to its tryptophan content – tryptophan is an amino acid that gets converted into serotonin, which helps you feel relaxed and can lead to a better night's sleep
• Pumpkins are relatively low in calories so they're a great "filler food" to increase satiety and help you achieve your weight loss goals
by Samantha Coogan, MS, RDN, LD
Check out some of our pumpkin-inspired recipe blogs.
More to come!
READ: 3 Festive, Fall Drink Recipes (Pumpkin Spice Latte, Anyone?!)
READ: 3 Fun Fall Recipes (including Pumpkin Spice Breakfast Cookies!)


What did you think about this article?
Leave your comment below!