Staci Shares Her Dolce Diet Progress!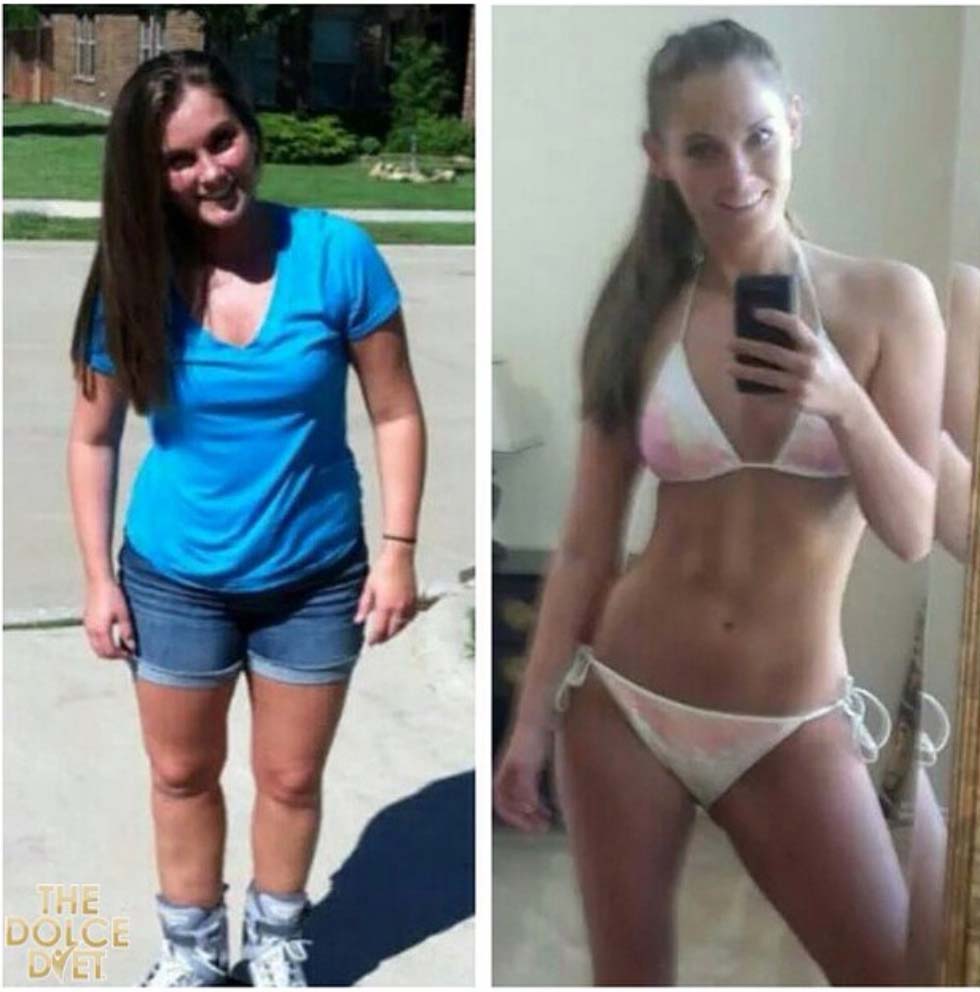 Staci Blythe via Instagram: Fiiirrrsstttt poooosstttt!!!!! A progress picture, of course!! Pictures are about a year and 2 months apart!! #Fitfam #progress #girlswholift #dolcediet #getonnit
How did your workouts start?
I started by reading the first book, then ordered the cookbook, and then later the 3 weeks to shredded.
Thoughts?
@thedolcediet no stinkin joke! Been Dolce and #onnit for a year and a half, never felt better and never looked better. Heard you talk about frozen grapes on the Jason Ellis show and it helped me break a sugar addiction. I lost 7 inches in my waist alone and I love what I eat!!
Advice?
Stick with it!! Every healthy meal is a step in the right direction! Every single healthy choice counts!! I found that if I'm wanting fast food or something, I'll do 25 burpees and remind myself how many more of those horrible things it will take to try to negate fast food, then I fill up on something awesome as healthy instead. The gratification from good choices will continue to motivate you!
Follow Staci Blythe on Instagram
---