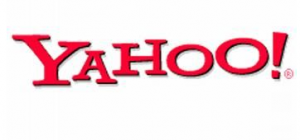 By Maggie Hendricks, Yahoo! Sports
Mystery surrounds elite fighters and their ability to cut weight. How is it possible for Georges St. Pierre to drop 25 pounds by Friday afternoon before his fight with Jake Shields but gain most of it back and be full-strength by fight time on Saturday night?
It's no guessing game. Smart fighters treat nutrition as a science, carefully regulating their diet before fights. GSP's main trainer Firas Zahabi talked about what the UFC welterweight champ does to ensure a healthy weight cut.
Now he's on a protein and vegetable diet. Right now his exercise is significantly cut, but he's going to shed water. It's only temporary weight loss. It's not real weight loss. You're not dropping fat. (The final weight-cut) lasts about six days . . . By Friday he'll have six or seven pounds left and we'll put him in the sauna. I don't recommend this to anybody, even professional athletes. This is somebody who's very seasoned.
After GSP steps on the scale on Friday afternoon and weighs in at 170 lbs., his team will give him a carbohydrate-laden recovery drink. Then, he will eat normally and drink water to rehydrate. He'll weigh around 192 lbs. by the time he steps in the Octagon with Shields on Saturday night for UFC 129.
Some fighters start their eating plan months in advance. Mike Dolce, a nutritionist and former contestant on "The Ultimate Fighter," works with fighters to ensure a complete eating plan that helps fighters cut weight without the sauna. Like Zahabi, Dolce does not recommend sauna use.
"The guys who use the sauna to cut ten or twelve pounds, you're forcing your body to expel so much water so quickly that it's not discerning what water is safe to cut from the system and what water isn't. It's just taking it from wherever, and it becomes dangerous. That's where you see guys who don't recover from their weight cut. They look sluggish in their fight, and they defeat the whole purpose of all the training and the conditioning from their fight camp."
A recent study on wrestlers found that severe weight cuts could hurt their mental abilities in a match. Without using proper methods, fighters can find themselves in bad shape for their bouts.
Originally published here
---