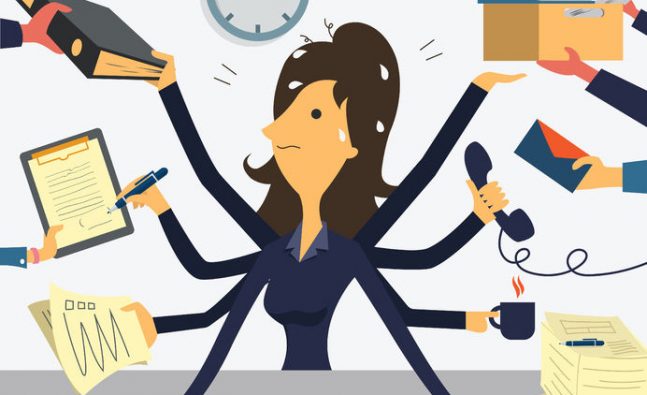 Tips for Staying Healthy When Life Gets Hectic
We all have busy lives. Whether you're a new mom, stay-at-home parent/grandparent, full-time officer worker, personal trainer, or work 2-3 jobs, there just doesn't seem to be enough time in the day to accomplish everything we need to professionally AND personally. Many events in life happen unexpectedly (good and bad): wedding planning, pregnancy, promotion, moving, divorce, demotion, etc. When plans change and we are immersed in a new routine or mindset, nutrition and health tend to be pushed down to the bottom of the priority list. Here are some simple tips to help keep you on track even at your busiest and most chaotic moments!
Make Meals Simple
Virtually every Dolce Diet recipe is a simple, quick recipe that's also packed with flavor. Try to make something that several people will be satisfied with so that you're not making multiple meals. Hint: The Champion Chili is usually a huge crowd pleaser!
Cook Once, Eat Thrice
Meal prepping is the easiest way to ensure you are getting proper nutrition without all the added work. If you can pick one day in the week to prepare your meals, you can make large batches of your lunches and dinners for the week. So let's say we want to make Fighter Fajitas. Make a large batch on Sunday to have Sunday night, Tuesday night and Thursday night. All you'll have to do is reheat!
Don't Skip Breakfast
We kickstart our metabolism by eating breakfast. It wakes up the body and digestive system, which continues to run for the rest of the day as long as we feed it on a consistent basis. The Breakfast Bowl (Living Lean Cookbook Vol. 2) is a great way to start the day!
Keep a Water Bottle Handy
It's important to keep yourself hydrated. One method that may help you consume plenty of fluid (preferably water), would be to get yourself a reusable water bottle and make hash marks equaling the amount of water you want to consume by the end of the day. Cross them off as you drink! This way all the guess work is done for you.
by Samantha Coogan, MS, RDN, LD

Join our online training program today!
Guaranteed results or your money back!
Lose up to 21 pounds in 21 days!