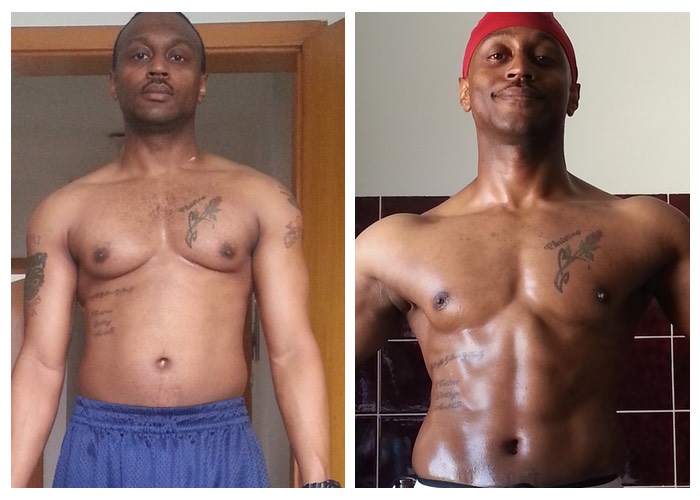 "My story is one of wanting to dispel myths and determine the truth behind the before and after transformation many of us see on infomercials. I'm an Army Active Duty Sergeant First Class Air Traffic Controller stationed in Illesheim, Germany. I was one of the many that would flip through the channels and watch the infomercials on the latest fad diet, equipment or workout being promoted by a random fitness model. I started with a new commercial workout program (which was out a bit before UFC Fit was announced) and instead of following through with their meal plan, I decided to go all out and follow the principles of The Dolce Diet. After witnessing all the success Coach Dolce has had with his MMA athletes, as well as himself, it was a no brainer. I now feel great, look great, and my wife loves the new me and gets mildly jealous when I post my result pics, which I use to motivate her. Thanks Mike and Brandy for your contribution to taking mankind to the next level." – Kevin Harvey, 31 y/o, followed Living Lean.
*Individual results may vary
---

For more success stories, head here.