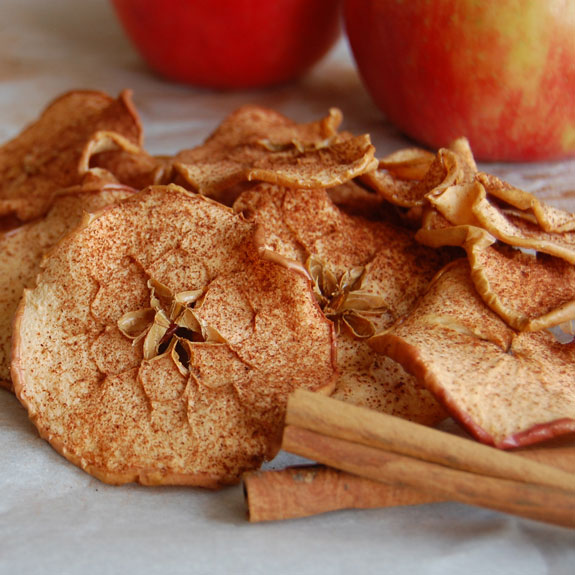 3 Convenient Travel Snacks
By Mary Spiegelberg
The holidays are upon us and airports everywhere are buzzing with anxious travelers. While most people will be limited to choosing between an overpriced snack pack and greasy fast food joint, you will be prepared! Go you! Try these 3 simple and travel-friendly snack recipes.


Homemade Sweet & Salty Trail Mix
Makes 5 Servings
1/3 cup almonds
1/3 cup cashews
1/3 cup walnuts
1/3 cup raisins
2 Tbsp. unsweetened coconut flakes
¼ cup organic dark chocolate chips
A simple trail mix with assorted nuts (e.g. walnuts, cashews, almonds, pumpkin seeds and pistachios) and dried fruit is great heart healthy snack that's loaded with both omega-3 fatty acids and fiber. Throw in a little dried fruit or dark chocolate for a satisfying burst of energy. Prepare a large bulk bag, or make individual ¼ cup portions. Trail mixes travel well and fit nicely in your carry-on.


Apple Chips
Makes 1 Serving
1 extra-large apple
1/4 teaspoon ground cinnamon
1/8 teaspoon ground ginger
1/8 teaspoon ground cardamom
Pinch of ground cloves
~Quick Recipe~
• Preheat oven to 225ºF and line a baking sheet with parchment paper.
• Core the apple and cut into slices that are between 1/8- and 1/4-inch thick.
• Place the apple slices in a large bowl.
• Combine the spices and sprinkle them over the apple rings, using your hands to gently toss and coat.
• Transfer the apple slices to the baking sheet.
• Bake the apples for 60-90 minutes (until they're dried and shriveled, but still tender).
Want an apple but too worried it will bruise on its way through security? Try baking apple chips! Prepare this recipe the night before travel for a sweet and crunchy travel snack. Homemade baked apples pack all the flavor without the added sugar and sulfites of store-bought brands.


Roasted Chickpeas
Makes 3 to 4 Servings
15 oz. can chickpeas, drained, rinsed and dried
1 Tbsp. extra virgin olive oil
1 tsp. smoked paprika
½ tsp. salt
¼ tsp. garlic powder
~Quick Recipe~
• Preheat your oven to 400 degrees.
• Wash and drain the chickpeas using a mesh colander.
• Lay out a few paper towels and pat the chickpeas dry.
• Once dry, add the chickpeas to a baking sheet.
• Add olive oil and all spices.
• Bake at 400 degrees for 20-25 minutes.
• (The chickpeas will continue to crisp as they cool).
For a protein- and fiber-packed snack, roast your own chickpeas! Roasted chickpeas are crunchy and can be seasoned in a variety of ways. Try the above recipe for a little flavor kick!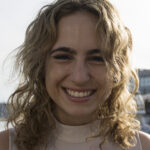 Mary Spiegelberg is a future dietitian currently pursuing a degree in Dietetics and Food Administration with a minor in Food Science at Cal State Long Beach. Primary field of concentration in Sports Nutrition. Member of UCLA's Performance Nutrition Team who work to fuel, sustain and improve performance of collegiate athletes. Newport Beach native and proud owner of Hooked Boxing, LLC. Spin, fight and travel enthusiast!