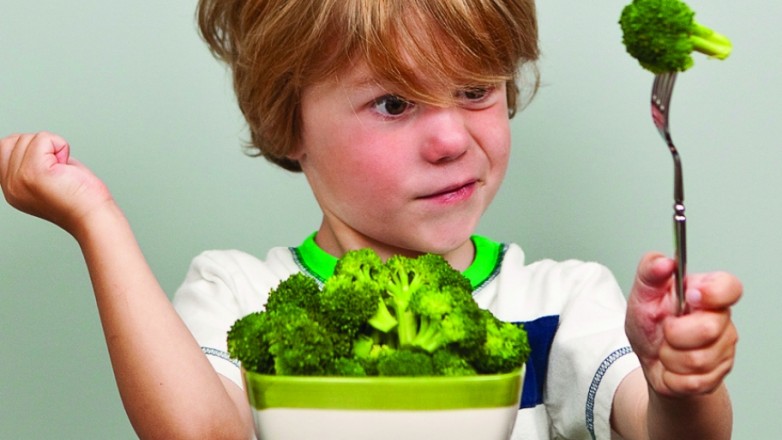 4 Tricks to Get Your Kids to Eat Veggies
By Amber Lowry
Getting little ones to eat their vegetables can turn the dinner table into a battlefield. But with a dash of creative effort, you can end the war on veggies and create healthier, happier tummies in the process. Here are a few tricks to help veggies seem more appealing to children.
1. Get saucy
Do your kids love marinara on their pasta? Are you and your family pesto people? Adding sauce to vegetables is a great way to bring familiar flavor to less-exciting veggie dishes. Play with sauce and veggie pairings until you find something that sticks. For example, tomato sauce goes great with zucchini, eggplant and peppers.
2. Kick the can
For the most part, canned veggies just don't have the same oomph as their fresh or frozen counterparts. They can also contain preservatives, an overload of sodium and harmful chemicals like BPA. Investing in fresh veggies when possible and taking the time to prepare them like you would a meat or starchy side dish can help increase the overall appeal of veggies. Try lightly steaming or sautéing fresh Brussels sprouts or cauliflower in bone broth to add some extra flavor. Remember, a little crunch can go a long way!
3. Diversify
Children are notorious for not always being able to communicate accurately. Sometimes when kids claim to hate veggies, it's not that they hate all vegetables in general, but they might be craving something different. Attempt to introduce them to a new veggie each week to help diversify their nutrient intake while you figure out what they enjoy eating. For example, switch out that played out block of spinach for some lightly baked and salted dinosaur kale leaves and watch your kid go from T-rex to happy plant eater.
4. Give variety
The old-school approach of "This is what's for dinner: take it or leave it" can either work well or completely backfire. Today, many of us like options, kids included. For instance, try setting up a mini platter of different veggies for them to sample with different sauces, seasonings or prepared in different styles for an impromptu veggie party.
Sources 1. Hartle, J., Navas-Acien, A., & Lawrence, R. (2016). The consumption of canned food and beverages and urinary Bisphenol A concentrations in NHANES 2003–2008. Environmental Research, 150, 375-382.