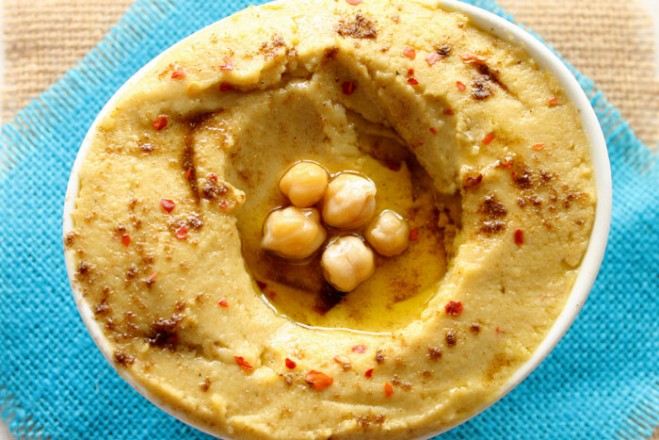 Dip In! Easy Hummus Recipe
By Mary Spiegelberg
Hummus is one of our favorite appetizers and snacks. Who doesn't love creamy flavorful hummus and fresh baked pita? Hummus is super easy to make! Below is the base of any delicious hummus recipe. Give it a kick with extra peppers or garlic. Serve your hummus dip with fresh baked pita or crispy sliced veggies such as bell peppers, cucumbers and carrots. This nutrient-dense snack provides a wonderful balance of healthy fat and fiber-rich carbohydrate. Because of its smooth texture and versatile flavor, it also serves as a wonderful spread in sandwiches and wraps.
Basic Hummus Recipe
Makes ~1 ½ cups
Ingredients
15 oz. can chickpeas
¼ cup fresh lemon juice
¼ cup tahini
1 small minced garlic clove
2 tablespoons olive oil
½ teaspoon ground cumin
2-3 tablespoons of water
salt to taste
Instructions
• Rinse and drain chickpeas. Add chickpeas, lemon juice, tahini, garlic, olive oil, cumin and salt to food processor.
• Blend until consistency smooth and thick. If the mixture is too thick or there are bits of chickpeas left over, turn the food processor on and slowly add water until you reach your desired consistency.
• For a traditional hummus, sprinkle paprika over top for a flavor punch.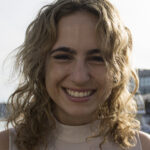 Mary Spiegelberg is a future dietitian currently pursuing a degree in Dietetics and Food Administration with a minor in Food Science at Cal State Long Beach. Primary field of concentration in Sports Nutrition. Member of UCLA's Performance Nutrition Team who work to fuel, sustain and improve performance of collegiate athletes. Newport Beach native and proud owner of Hooked Boxing, LLC. Spin, fight and travel enthusiast!