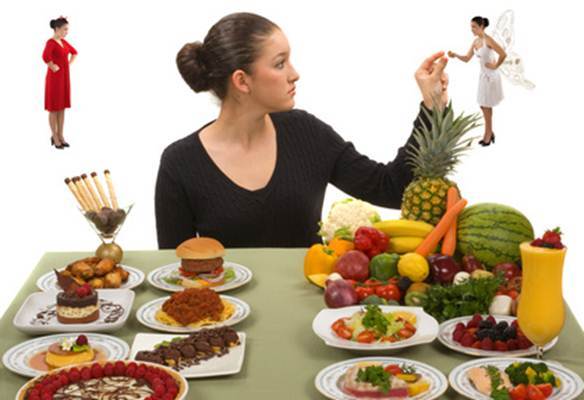 by WomenWorld.org
Want to slim down, boost your workouts and feel great? The answer is simple – eat smarter, not smaller.
No matter how strong your resolve, even the most virtuous among us can find it a struggle being saintly seven days a week.

The newest eating plan on the nutrition block is quickly gaining credibility for its healthy philosophy towards food. There's no crazy calorie counting or cutting food groups – instead, a former mixed martial arts (MMA) competitor and now peak performance coach. Based around nutritious kitchen cupboard staples, the diet is all about eating strategically rather than cutting back on portion sizes, and works in conjunction with a fitness plan tailored to achievable goals.
Weighty Issues
Mike devised this diet based on his personal experiences with food and fitness. Through a carefully calculated diet and fitness plan, Mike transformed himself from a 20 stone power lifter to a shredded 12 stone 2lb MMA fighter. He dropped more than 8 stone in three years, but managed to keep his vitality and wellness at its peak while also setting a record for the fastest knockout in the International Fight League. He's a man who knows what he's talking about and now shares his wisdom with aspiring athletes across the globe. But you don't have to be a hardcore martial arts fighter to try his diet – the plan is suitable for everyone from athletes to office workers and new mums. Wondering what kind of results you can expect? 'Women can experience immediate improvements to their energy, a dramatic loss in body weight, increase in strength and feminine muscular tone,' says Mike. Now that sounds like our kind of diet!
Tailored Nutrition
'Most people think that for sports performance you have to take all the sports supplements out there, but that's not true,' says Mike. 'We start with food first. ' His theory is that by giving your body the correct fuel, you can help to boost training and target your trouble spots.
In our fast-paced world, food is more about convenience and less about care and choice. We eat on the go, chowing down meals mindlessly, which can damage our digestion and our general wellbeing.
Mike believes we all fall into one of four types of nutritional categories – athletes (or those who regularly train); health and wellness (a focus on general wellbeing); gluten free (or other food intolerances) and vegan (cutting out animal products) – and working to your specific needs can help you to lose weight and get leaner. But, all the meals on the plan are easily adjustable. We've compiled a menu here along with Mike's top workout tips so you can try the Dolce method for yourself…
The Dolce Rules
Use all foods as close to their natural state as possible.
Cook with coconut, grapeseed or peanut oil as these remain stable at medium to high heats.
Avoid non-fat and sugar-free foods as they're often sweetened with nasties.
Sip a glass of filtered, room-temperature water every morning to clean your digestive tract and fire up your metabolism.
The Menu
Breakfast
Breakfast Bowl
Cook 50g of buckwheat in water and add 2 teaspoons of blueberries, 2 teaspoons of hulled and chopped strawberries, 1 teaspoon of raisins, half a banana, 1 tablespoon of almond butter, 1 teaspoon of ground linseeds and 1 teaspoon of cinnamon.
Or
Oat And Berry Smoothie
Combine 30g of oats with 2 tablespoons of blueberries, 2 tablespoons of strawberries, 1 small orange, half a banana, 60ml of almond milk, 1 teaspoon of honey and 10 ice cubes. Blend until smooth and creamy.
Snack: Rye Toast
Topped with hazelnut butter.
Or
1 apple and a handful of pecans
Lunch
Egg Salad Wrap
Peel and slice 2 boiled eggs and mix with ¼ chopped onion and ½ mashed avocado. Serve the salad in a gluten-free wrap and season to taste with freshly ground black pepper.
Or
Tuna Salad
Mix together 1 small can of tuna in water with ¼ chopped onion, ½ chopped celery stick, ½ avocado, 1-2 tablespoons of brown spicy mustard, 1 tablespoon of sweet pickle relish and 1 boiled egg. Serve with salad leaves.
Snack
1 mango and a handful of cashews
Or
1 small tub of plain Greek yoghurt Serve with 2 tablespoons of fresh berries and 1 teaspoon of honey
Dinner
Chickpea Salad
Mix half a tin of chickpeas with a handful of baby spinach, a handful of kale, half a chopped cucumber, ¼ chopped onion, ½ tomato, 1 tablespoon of chopped walnuts, 6 sliced strawberries and 20g crumbled feta cheese. Dress with 3 tablespoons of hemp oil and 3 tablespoons of balsamic vinegar.
Or
Baked Salmon
One baked salmon fillet served with brown rice and steamed broccoli and carrots

Original Article Posted HERE