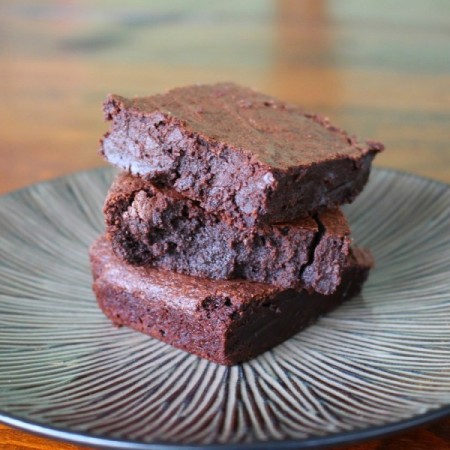 DOLCE DIET LIFESTYLE: 3-Ingredient Desserts by Samantha Coogan, MS, RDN, LD
What's better than dessert? Dessert that's quick and easy to make! Here are some delicious, 3-ingredient desserts sure to satisfy your sweet tooth.


Chocolate Brownies
Ingredients
• 3 medium bananas
• ½ cup smooth almond butter
• 2 tbsp. to ¼ cup cacao powder (depending on how rich you want the chocolate flavor to be)
Directions
1. Preheat oven to 350 degrees F.
2. Grease a small cake pan with coconut oil and set aside.
3. Melt nut butter over stovetop.
4. After melted, add bananas and cacao powder and mix well.
5. Pour mixture into greased pan and bake for 20 minutes or until cooked through.


No-Bake Chocolate Chip Oatmeal Bars
Ingredients
• 1 ½ cups oat bran
• ½ cup nut butter of choice
• ½ cup honey
• Dark chocolate chips (optional)
Directions
1. Line baking dish with parchment paper.
2. Melt nut butter with honey over stove top.
3. Pour into a bowl and mix in oat bran.
4. Transfer to baking dish and press firmly to form. If desired, top with dark chocolate chips and refrigerate for 30 minutes. Remove and cut into bars or squares.


Dairy-Free Fudge
Ingredients
• 1 13.5 fl. oz. can coconut milk
• 1 cup coconut sugar
• 1 tbsp. arrowroot powder
• 3 cups dairy-free dark chocolate chips
Directions
1. Line an 8×8 inch square pan with parchment paper with slight overhang on two sides.
2. Place the coconut milk in a sauce pan and heat over medium-low heat.
3. Sift in the coconut sugar & arrowroot powder and whisk to combine. Do not overheat or boil.
4. Add the chocolate chips and stir well until fully melted.
5. Pour into the prepared pan and spread out evenly with a spatula.
6. Let it cool for about 30 minutes on the counter.
7. Place in the refrigerator for two hours or until the fudge is firm.

What did you think about this article?

Leave your comment below!