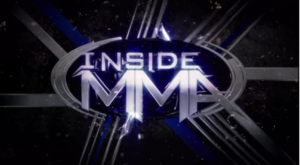 by Kenny Rice, Inside MMA
He was never a 98 -pound weakling or the chubby kid picked on in the playground. That separates MMA fighter/trainer Mike Dolce apart from many weight loss, get in shape authors. His book "The Dolce Diet: 3 Weeks to Shredded" is tearing up the MMA world where weight loss to a fighter means so much more than the average guy. It can mean the difference in winning and losing, in keeping a career going. And those who have read the book and worked with the man himself are a fast growing number including some of the top names in the sport. It seems so simple, and perhaps that is why it works.
"Whole foods, vibrant ingredients. If it wasn't around 200 years ago, don't eat it," Dolce explains from his home in Las Vegas where he moved to last year. "I'm not anti-supplements but I encourage fighters, people to go backward and use the earth again."The ripped Dolce is the best example of his diet. It is the concept he arrived at in 2007 when he dropped as he says "42.8 pounds" in six weeks to get ready for an International Fight League bout with Antonio McKee.
"I'm a regular guy, basically started in the mail room (of MMA) and worked from there. I don't know anything more than you know but I break it down easy to apply the format for weight loss."When guys would see me in the gym, I was always in shape, usually the strongest guy in there regardless of weight class. Other fighters would ask me how I got in shape and stayed there.
"Two years ago Dolce applied the self learned principles for staying in shape by putting it in writing with the book. And when others started seeing some of the fighters who were paying attention they did as well. Though he had worked with Duane Ludwig, Chael Sonnen and "probably 30 UFC vets" over the last few years with their diets, it wasn't until Quinton "Rampage" Jackson had to lose 45 pounds to fight Rashad Evans that notice was duly served, Dolce's diet works.
"The Rampage fight, how good he looked at the weigh-in got people talking. Everybody saw him and thought no way (when we started) and then he was in the best shape of his life, fighters started picking my brain about how we did it."
Proving it wasn't a fluke or as Dolce puts it "if they thought we were just lucky, they woke up to the fact I was not blowing smoke the next time around. That was his high profile training of Thiago Alves for his UFC 124 win over John Howard.
"Thiago had missed weight before, Dana (UFC boss White) was threatening to fire him or make him change weight classes. He was at a point of turnaround in his career. But he didn't fail and he might have had his best win ever." He has also worked with Sonnen for his fight against title holder Anderson Silva, a last round loss after dominating the champion.  "Chael was in tremendous shape. For all but 2 minutes of the 25 his conditioning was amazing."
More fighters and average folk are finding Dolce's plan amazing. It is all based on getting back to the basics, fruits, vegetables, and lots of water. "We are seventy percent plus water (human body) to me it's like oxygen. You have to have both," Dolce stresses.
Athletes from other sports are now taking interest in his diet plan, including some major league baseball players. And the people sitting at their desks each day are as well."It's simple and it can be done. Being Italian I am all about flavor," he laughs. "And you enjoy eating in this diet. You don't have to buy any special plan, any prepared food that is being sent out. It's about getting back to the basics, paying a little more attention to what you eat. If you hate eating the food it would never work. Because I like to eat, it's about eating smart."
Dolce hasn't retired as a fighter "I'm always interested in the right spot," but his new career as MMA's diet guru has had a profound impact, a new chapter."I still have the fighter spirit but I have to take care of my family and can't be selfish with my own goals. Right now we are growing business branding. It's a diet that works, it can been seen in the fighters. And the average person too can get shredded."
Check out Mike Dolce along with Joe Riggs and Phil Davis as they join Kenny, Bas, and Ron on Inside MMA. See video interview here.
Original article published at Inside MMA.
---