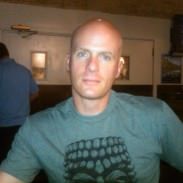 I have had great success with 3W2S. I quickly hit my goal weight and have now started to gain more from lean muscle mass. Started at 214lbs then went to 190lbs.I have been holding at 193 for 3-4 wks now. My family has taken notice and have decided to follow suit.
My sister and brother in law have gotten on The Dolce Diet and now my 17 yr old nephew as well.My wife is not a big workout person but she has really supported and enjoys when I cook for her, especially fresh locally farmed greens. Bloomsdale Spinach is my favorite I eat it non-stop.
Love all the videos that Mike is doing and am looking forward to the Living Lean book.
I started pulling out some of my favorite cookbooks and I modify some of the recipes to fit my new lean style. Great feeling, being more involved with what I am eating.
Ok, have to go, need to drink some more water.
By Todd H. on MikeDolceMMA.com