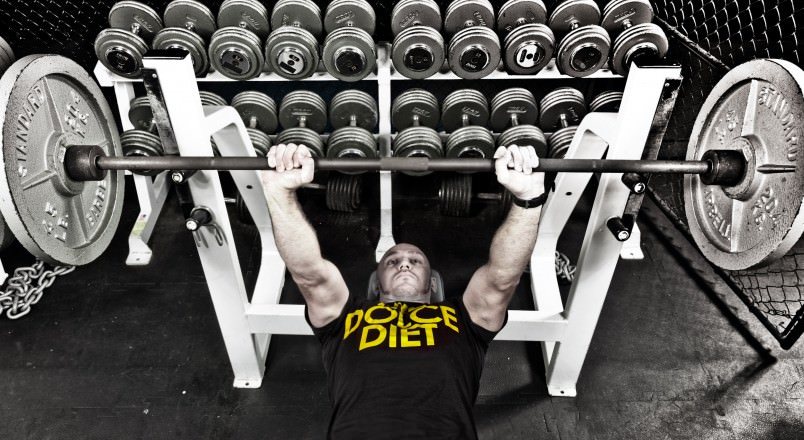 FOR IMMEDIATE RELEASE
June 1, 2011
THE DOLCE DIET: LIVING LEAN RELEASE DELAYED
TO ADD DETAILED WORKOUT SECTION
LAS VEGAS, NV – The Dolce Diet: Living Lean has a new release date of August 1, 2011. The decision to delay the publication of Mike Dolce's total lifestyle book was made due to overwhelming fan feedback requesting a detailed exercise program to accompany Mike's world-class nutrition and lifestyle plan. The original release date was set for May 28.
"We've received thousands of requests from all over the world asking for an exercise section to be included in Living Lean, so that's exactly what we're doing," Mike said. "With consumer expectations so high, we decided to push back the original release date to add the new content in a manner worthy of our supporter's expectations."
Mike is best known for his nutritional expertise, working with many of the greatest athletes in professional sports, but first and foremost, he is a strength and conditioning coach.
"Exercise is the cornerstone of my life's work and something that must be included to truly make Living Lean a complete lifestyle book," he said. "The exercise portion of Living Lean will include hundreds of studio photographs to illustrate the precise techniques, leverage points and muscle groups involved in each motion. We will teach you how to personalize your own training program regardless of age, gender, goal or background."
The Dolce Diet™ brand has become a global phenomenon over the last few years due to the extraordinary results Mike has achieved with his elite stable of world-class athletes who consistently compete at the highest levels of international competition. What sets Mike's principles apart is that he is a longevity advocate.
"When I focus on each of my athletes living for 120 vibrant years, the short-term athletic performance and lean body mass attributes just take care of themselves," he said.
This concept has now been proven thousands of times through Mike's first publication, The Dolce Diet: 3-Weeks to Shredded, which originally started out as a clean and simple weight-cutting manual for athletes, but has since crossed the gender barrier and has been used successfully by thousands of men and women of all ages, ethnicities, medical histories and body types to totally transform their lives. To date, The Dolce Diet: 3 Weeks to Shredded has been sold in over 82 countries.
Living Lean contains recipes, meal plans, anecdotes from inside MMA's top fight camps, a brief history of Mike Dolce's background, and now, the addition of an extensive workout section.
###
For more information about Mike Dolce and The Dolce Diet™ visit TheDolceDiet.com and MikeDolceMMA.com.
---