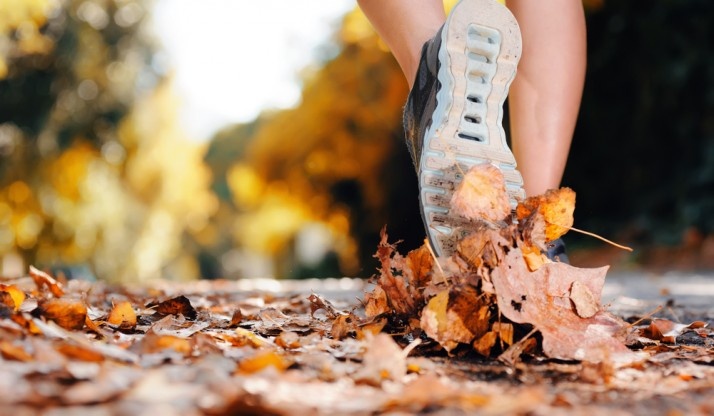 MOTIVATION! 4 FALL FITNESS TIPS
Summer is coming to an end and there seems to be a clear divide. On one hand, we have those who cannot wait to drown away in their pumpkin flavored caffeinated beverages, bundle up with the full embrace of sweater weather and finally stop rolling their eyes at summer body vs. taco meme debates. On the flip side, we have those who find the thought of giving up happy hour margaritas, sunshine and backyard BBQs just plain repulsive. This article is for the latter.
1). Find your motivation
If getting a bikini body was enough of a reason to not hit snooze and get your butt to the gym, then this season change is bound to be demotivating for you. If your old motivating factors no longer motivate you then it's time to switch up the game! How about some biceps to go with that Popeye costume this Halloween? Not motivated by physical appearance? What about a challenge? Push your comfort zone and let goals be your motivation. Challenge yourself to try a different style of gym. You've always been a bit too timid to stroll into a boxing gym, but that was Summer You, but this is Fall You – and Fall You is up for any challenge.
2). Revamp
Old wardrobes, old workout routines, old flings- leave them all behind with the setting sun of summer. With fall gracing us with her presence it is time to swap out tanks for flannels and shorts for sweaters. Rearrange your wardrobe and treat yourself to a trip to the mall. Also, look at your gym differently and set a new goal. Were you a morning gym-goer? Let's try out the night vibe. Focused on cardio? Let's pick up some heavy weights. Revamping your image, habits and goals is the perfect way to show this new season who is boss.
3). Change your HAPPY HOUR Routine
Sure, getting off work a little early and sitting down to a pitcher of half-off margaritas as the sun danced on the table tops was fun. But that's only going to keep you in the "I'll start Monday" cycle. Change up your happy-hour routine and start now. Swap out happy hour for a gym session, cooking class or look for a local recreational sport league.
4). Embrace
Embrace the slightly cooler weather and exercise outside! Now is the perfect time for a mid-morning run or lunch break walk. Dine outside while enjoying one of your favorite Living Lean Cookbook recipes. Add a little pumpkin spice to your invincible morning coffee and you'll really fall in love with fall!
by Mary Spiegelberg
Mary Spiegelberg currently is pursuing a degree in Dietetics and Food Administration with a minor in Food Science at Cal State Long Beach. Her primary field of concentration is Sports Nutrition. She is a member of UCLA's Performance Nutrition Team, who work to fuel, sustain and improve performance of collegiate athletes. She is a Newport Beach native and proud owner of Hooked Boxing, LLC.