DOLCE DIET LIFESTYLE:
Pack on That Muscle with Our Protein Recipes
by Samantha Coogan, MS, RDN, LD
Here are some easy recipes utilizing our very own The Dolce Whey Protein Isolate. Don't stop just because the holidays are coming! You can easily incorporate these recipes into your holiday eating plans. Try them out at holiday gatherings. They're great finger foods and/or desserts! Make those GAINZ!


Dolce Protein Pancakes
Makes about 5 medium-sized pancakes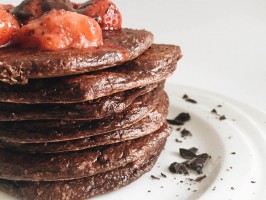 Ingredients
• 3 scoops The Dolce Whey Protein Isolate
• 1 scoop oats (use same scoop from protein powder)
• ½ cup almond milk
• 1 egg
• 1 scoop organic dark cocoa powder (optional)
Directions
1. Mix all ingredients together and pour onto griddle (try using an old ketchup bottle to make more even pancakes with less mess)
2. Drizzle with The Dolce Diet Fresh Berry Syrup (Living Lean Cookbook)


Sweet Potato Protein Power Balls
Serves 4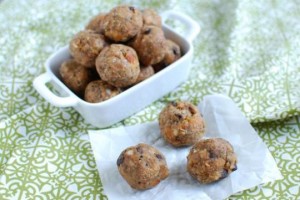 Ingredients
• 1 large sweet potato, roasted
• 1 scoop The Dolce Whey Protein Isolate
• 2 Tbs. hemp hearts
• ¼ cup oats
• 2 tbs. peanut butter
• 1 tbs. chopped walnuts
• 1-2 tbsp. chopped raisins
• 1 tsp. cinnamon
Directions
1. Roast sweet potato at 400 F for about 30 minutes and peel skin.
2. Add flesh to a large bowl along with protein powder, hemp hearts and oats. Stir to combine.
3. Add peanut butter and cinnamon. Stir to combine.
4. Mix in walnuts and raisins and allow to sit in fridge 20 minutes or longer (do this while sweet potato is roasting).
5. Roll into 16 equally sized balls using slightly wet hands.
6. Be sure to store in an airtight container in the fridge. Lasts a few days.


Chocolate Protein Popcorn
Serves 4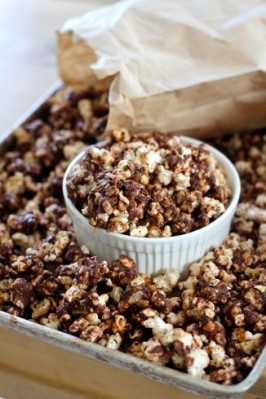 Ingredients
• ¼ cup white organic popcorn kernels
• ½ tbs. coconut oil (for popping)
• 2 tbs. coconut oil (for sauce)
• 1 scoop The Dolce Whey Protein Isolate
• 1 – 2 tbs. all-natural peanut butter
• 1-2 squares organic dark chocolate
• ¼ cup peanuts (optional)
Directions
1. Preheat a large pot with lid over medium heat. After preheated, add coconut oil and allow it to melt, then add popcorn kernels, cover and shake to ensure all popcorn is covered with oil.
2. Let sit for 1-2 minutes, then shake and stay by the pan. You'll need to keep shaking (another option is to use an air popper).
For the chocolate sauce:
3. In a bowl, melt the coconut oil and the peanut butter, over double boiler.
4. Add protein powder and stir to combine. Add chocolate square(s) and allow to melt into the chocolate sauce, stirring to incorporate.
5. Drizzle chocolate protein sauce over popcorn, and stir.
6. Add peanuts, if desired, and stir again.
7. Place in freezer for 10 minutes.
What did you think about this article?

Leave your comment below!