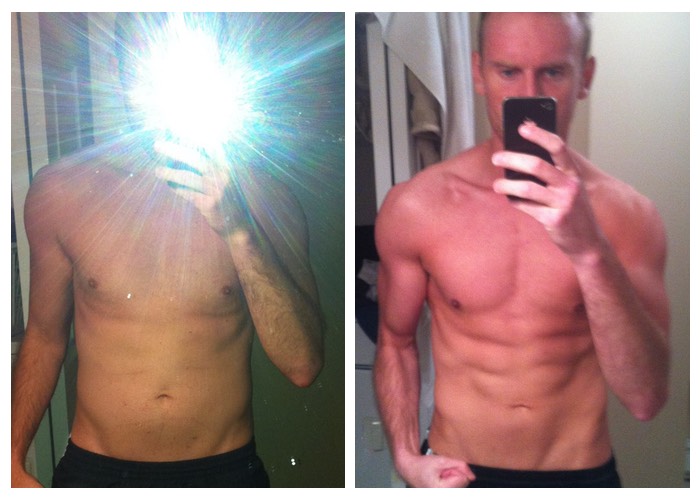 "I came across Living Lean online while looking for tips on health and nutrition. I've always struggled with sticking to a proper diet while training, mostly because of the old school belief that starving yourself is the best way to lose weight. Within two weeks of using the Dolce Diet lifestyle, I was down 8 lbs, plus I felt more muscular and my workouts were feeling incredibly strong! With Jess (my friend) as inspiration, I was able to lose 26 lbs and compete at a weight I never thought I'd see again. I weighed in at 146.2 lbs the night of the fight – no sauna, fully hydrated, belly full of food. Thanks Mike, couldn't of done it with you. " – Scott Whitteker, 26 y/o, followed 3 Weeks to Shredded and Living Lean.
*Individual results may vary
---

For more success stories, head here.