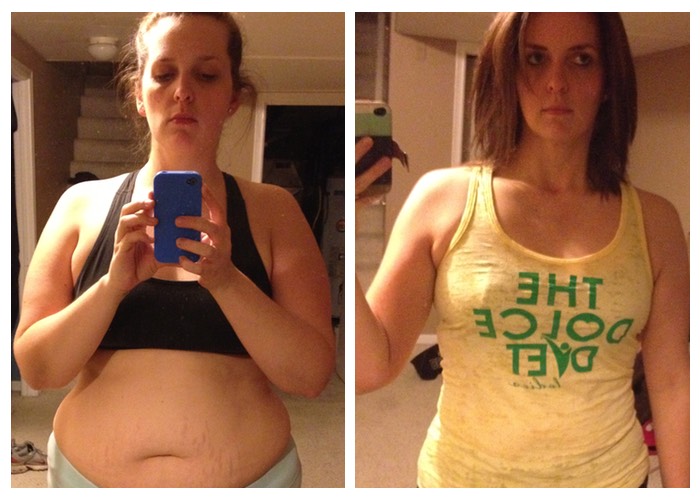 "On my 32nd birthday, I decided I no longer wanted to be fat and unhealthy. I wanted to be here for my two beautiful children. I asked my doctor to send me to a dietician where things got worse. The woman was about 5'2″ and would have probably weighed around 250 lbs. I wondered how someone like this could tell me how to eat. When I got home I asked Eric (my husband) about the UFC guy I hear him talk about all the time. Since then, I have never looked back. As of Feb 1, 2013 I have been on The Dolce Diet. I am already a cancer survivor and I didn't want to run the risk of developing diabetes like my father had, as my doctor told me I was getting close to that point. 
By June I had lost 30 lbs and I submitted my first story. In September I was able to meet Mike and my world changed again. Being able to meet the man who changed my life in such a way was so overwhelming. Hearing how Mike and Brandy have spoken about me on the podcasts have helped me keep me motivated. Thank you Mike and Brandy. The two of you have meant so much to me over the past 14 months. My husband has been a huge motivator for me. He was the one that dropped everything so that I could meet Mike. He is the one who has helped me through the bad days and the good days. He is the one telling me how amazing I am doing and I love him very much for that. 
I am still going and I am hoping that in another 6 months I can send you another photo of how I look."
– Stephanie Murray-Foulkes, 32 y/o, followed Living Lean.
*Individual results may vary
---

For more success stories, head here.